English at RGS Guildford Nanjing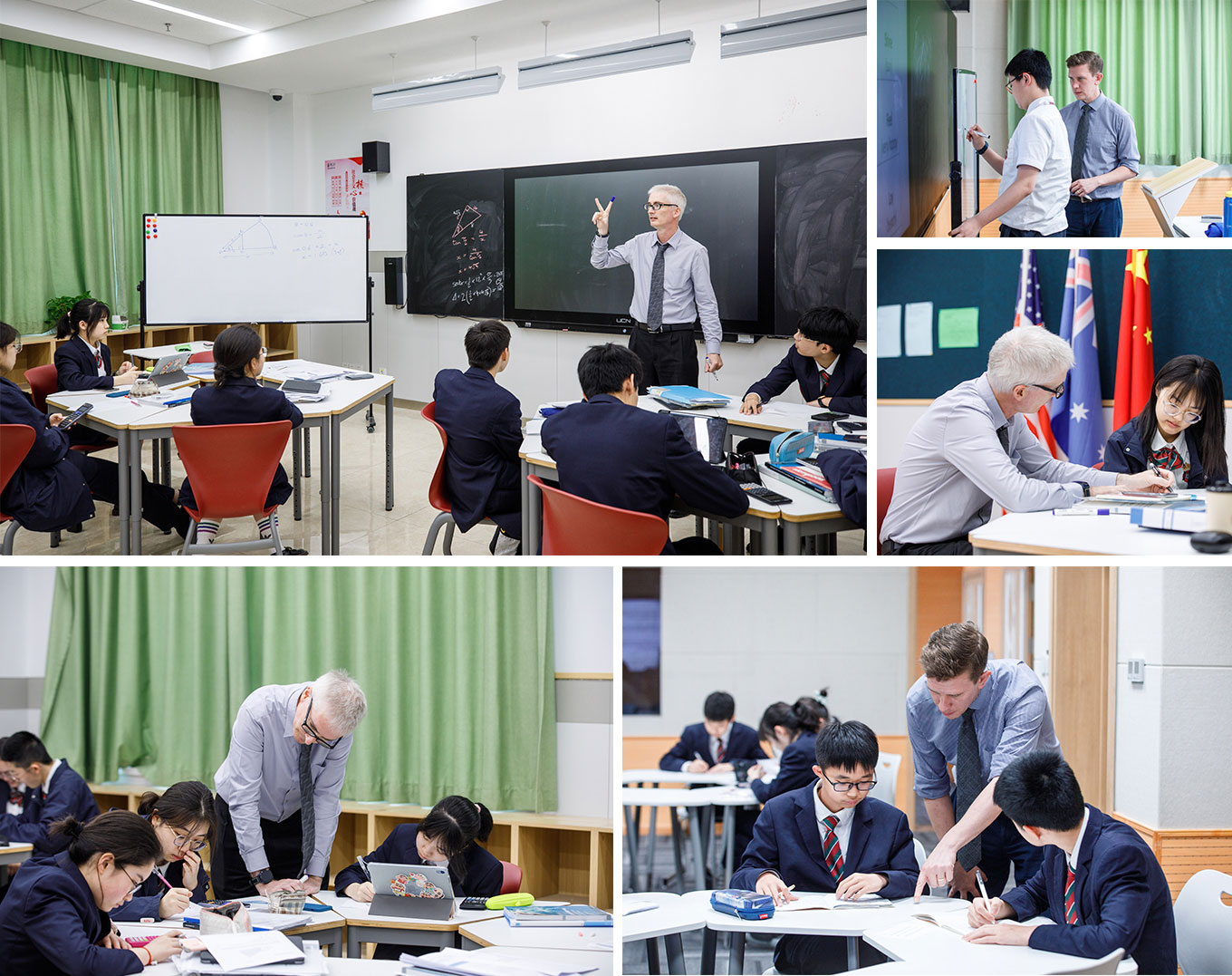 Primary School
The English classes in the Primary School of RGS Guildford Nanjing are all taught by foreign teachers. Ten lessons are offered each week, and each lesson is 35 minutes long. Students will start to learn phonics from Grade 1 and master the English pronunciation rules and spelling. The teaching will often be in accordance with project-based learning (PBL). This is a practical and engaging way in which to improve their English proficiency, and allow them to apply English in a student-centered environment based around life experience.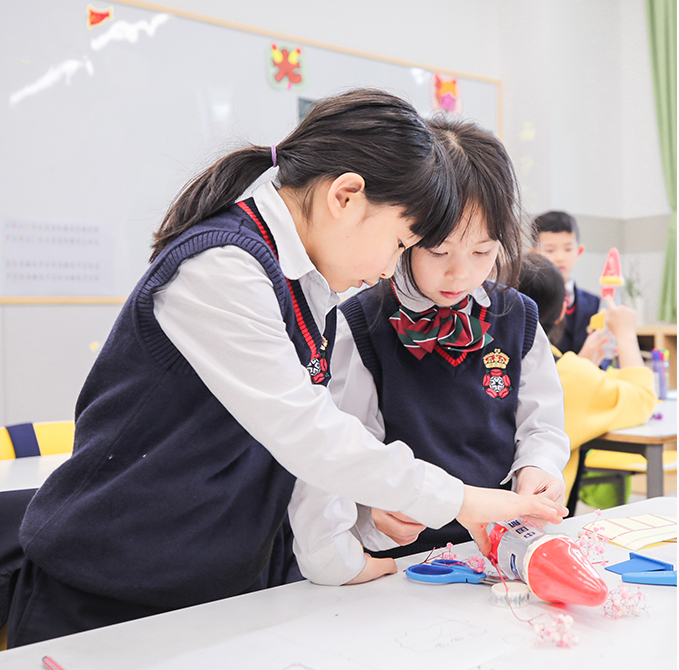 Junior High
For the Junior High School, English is taught in a layered teaching model. Depending on their language competence, students are divided into English Classes A and B in the same grade, and taught in accordance with their aptitude. Class B students can apply to transfer to Class A when their grades meet the specified requirements.
Class A English classes are all taught by foreign teachers. Six lessons are offered for Grade 7, and five for Grades 8-9. Each lesson is 60 minutes long. Class B English classes are taught by foreign and Chinese teachers to ensure a balanced development of their English Language skills, and they receive additional lessons in English.
Teachers design schemes of work based around project-based learning (PBL) teaching methods to improve the students'English proficiency in a relevant and applied manner.
Our main goal is to enable students to acquire an English proficiency level exceeding the requirement for the High School Entrance Examination and to move through the CEFR levels to ensure that the students have a firm foundation for IELTS study.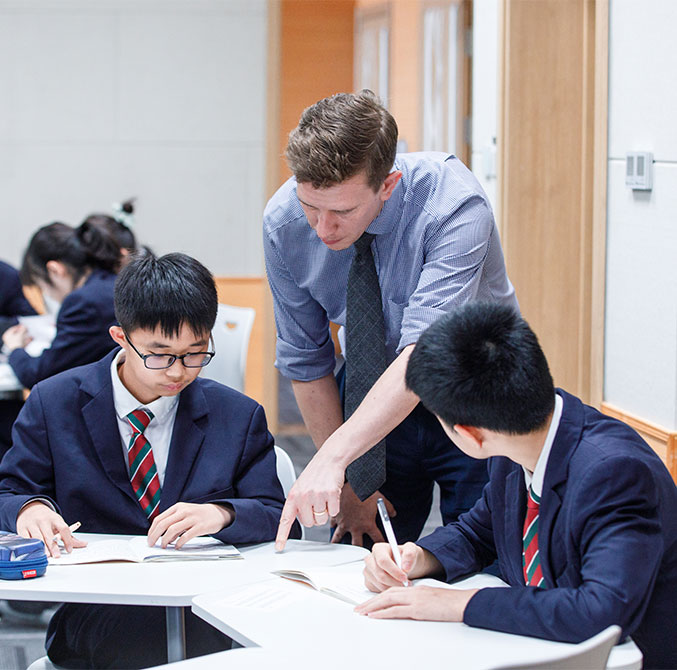 Senior High
The English classes for Senior High (Grades 10-12) are all taught by foreign teachers. Students in each grade are taught in a layered teaching model, set by ability.
We use Cambridge IELTS textbooks and teach students in accordance with the requirements of the IELTS test, so that students can get an IELTS score of at least 5.5-6.5, and gradually increase to 6.5-7.0 or higher to ensure that they can access the very best universities internationally.
We maintain that short-term test scores should not be the ultimate goal of English teaching. Therefore we ensure that every student can naturally master English and apply what they learn from textbooks to real life situations, so becoming a fluent English user through an immersive teaching environment.